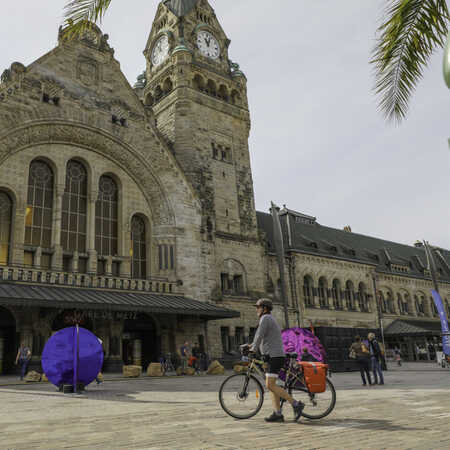 Gare de Metz © Guillaume Robert-Famy
south
Access & Links
Join La Voie Bleue by train, by car or by bike...
La Voie Bleue is connected to several other major cycle routes. This allows cyclists to mix and match cycle routes easily. There are also many ways of joining La Voie Bleue cycle route, by train, by car, or by plane. 
Along the 700km of La Voie Bleue, there are very many possibilities as to where you can choose to join the cycle route.  
By train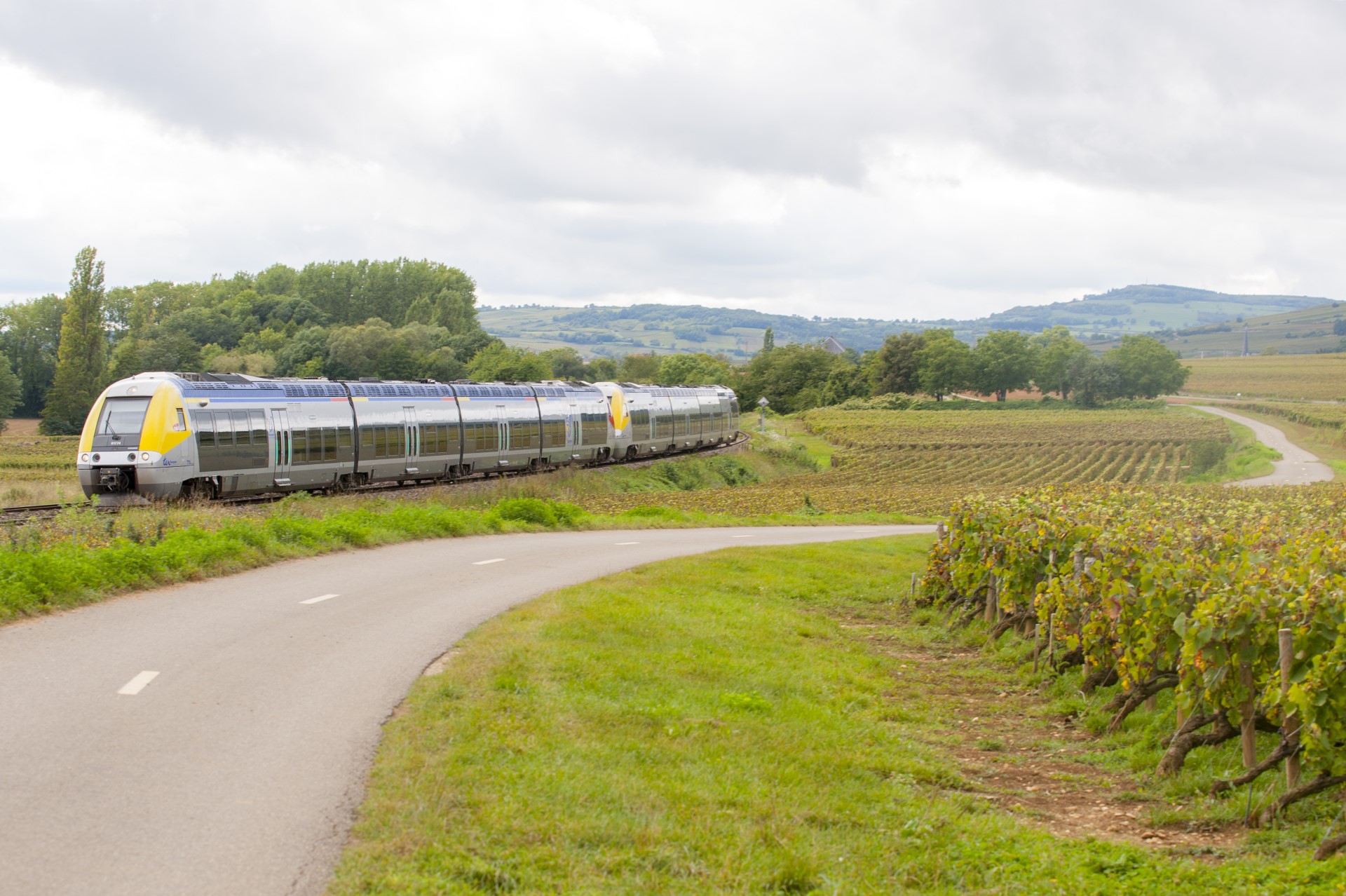 In regional TER trains, you can transport your bicycle for free, generally in spaces specifically reserved for bikes. Note that it is not possible to reserve these free spaces, and be aware that these spaces are limited in overall number per train.
For further information, consult the details available by region: 
INTERCITES trains
On Intercités trains, you can reserve a space for your bicycle for €10 (at time of writing). 
TGV INOUI high-speed train services 
On certain TGV high-speed trains you can reserve a space for your bike for €10 (at time of writing). 
EUROSTAR 
Depending on your bicycle, if you can fold it up so that it measures less than 85cm, you can carry it onboard in its protective cover, otherwise you need to use the pre-registered luggage delivery services available. Check the website.
SENDING YOUR BICYCLE SEPARATELY
To allow you to travel lightly by train, the SNCF (French national railways) has a special service in place, the Service Bagages à Domicile.  
With this service, you can pay for your bicycle, as well as your luggage, to be sent separately from you across France, from your place of departure to the place where you're beginning your cycling adventure.