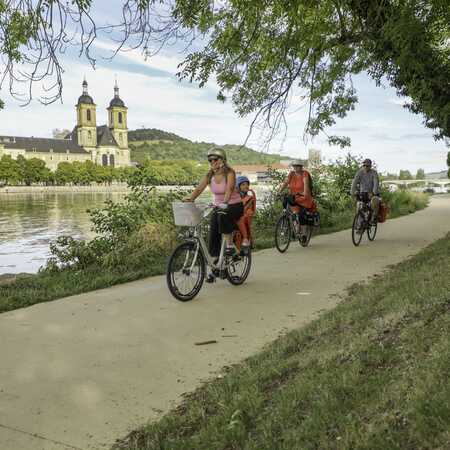 Famille à vélo sur le halage de la Moselle à Pont-à-Mousson devant l'abbaye des Prémontrés © Guillaume Robert Famy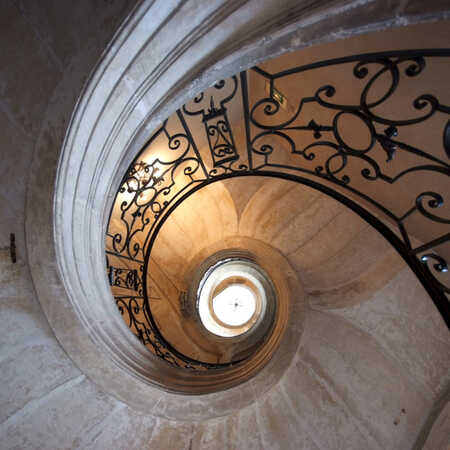 Abbaye des Premontres. Escaliers © M.Laurent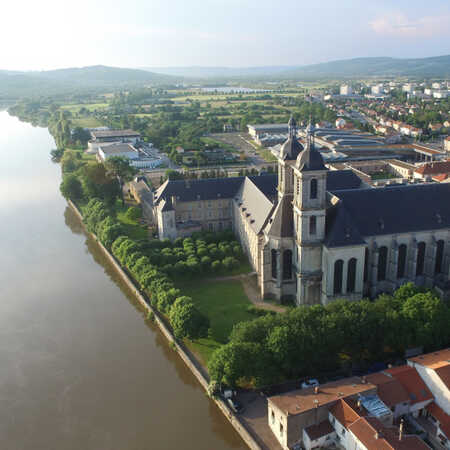 Abbaye des Prémontrés vue du ciel © C2Images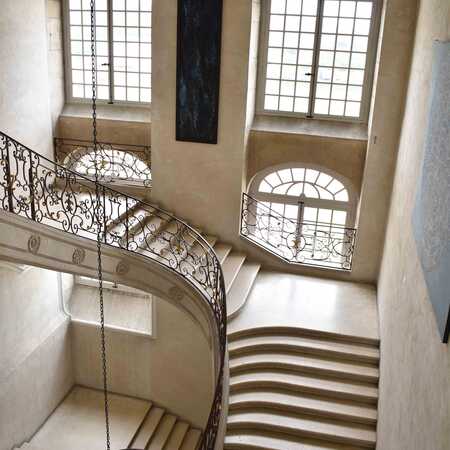 Escalier ovale. Abbaye des Prémontrés © Natasha Miclot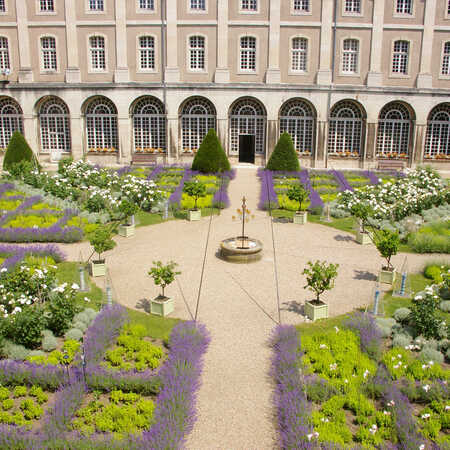 Jardins des senteurs. Abbaye des Prémontrés © N. Miclot
south
Abbaye des Prémontrés
A splendid model of a monastery beside the Moselle
The Abbaye des Prémontrés, an historic monument dating from the 18th century, offers the finest example of monastic architecture in Lorraine.

Set in 2.5 hectares of grounds, the Abbey rises proudly beside the Moselle. The abbey church, the cloisters, three majestic staircases, plus the Jardin des Senteurs (or Scented Garden) make this a serene, magical place. Since 2018, the main courtyard has been redesigned as a French-style garden. Its new space can be admired from the gallery beside the water.
The Abbaye des Prémontrés has been awarded the label Accueil Vélo.
The whole ensemble of the Abbaye des Prémontrés has been listed an historic monument. Today it includes a 3-star hotel with 71 bedrooms. The place is also a cultural venue offering a warm and friendly atmosphere. The Abbey is reputed for the exhibitions, conferences, receptions, corporate seminars and themed events it hosts.
favorite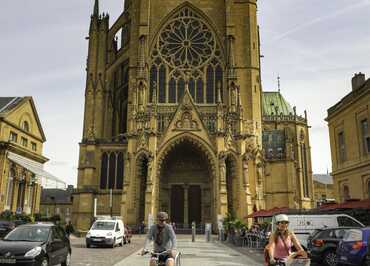 favorite