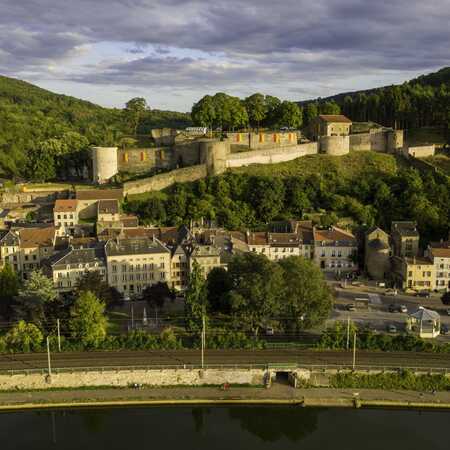 Le château de Sierck-les-Bains © Guillaume Robert Famy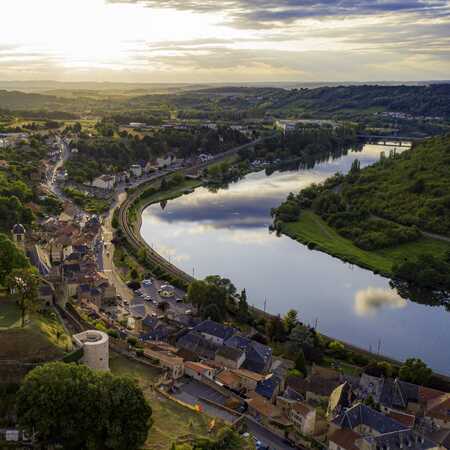 © Guillaume Robert Famy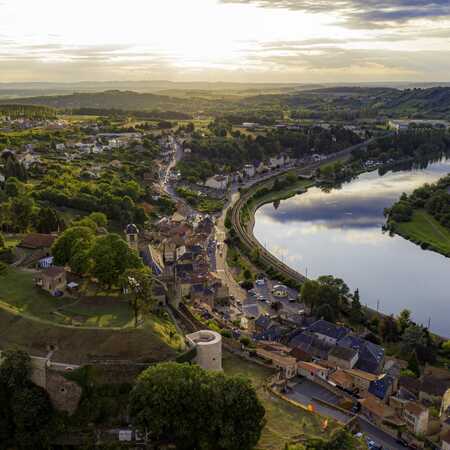 Sierck-les-Bains, son château et la Moselle au couché de soleil © Guillaume Robert Famy
south
Sierck-les-Bains
Overseen by one of the most impressive fortresses in Eastern France
Sierck-les-Bains, nestling in its green setting, is an enchanting place not to be missed. 
The fortified castle of Sierck-les-Bains is a very rare fort for Eastern France, not only dating back to the 9th century, but also having retained its surrounding walls, pillboxes, massive towers provided with arrow slits and underground levels, and its protective side-bastions, all still in a very impressive state of repair.
Standing atop an enormous rock against which houses were built, creating narrow quarters served by steep, picturesque streets, the château, in its strategic position, offers visitors an unforgettable view.
From on high, the castle guards on watch would have been able to command the widest possible views of the surrounding valleys: Apach, Montenach and in the distance, the Moselle. The restored castle walkway allows you to enjoy, without ever getting wet, the whole circuit of the tour, which proves extremely interesting and entertaining, as you follow in the footsteps of the dukes of Lorraine.